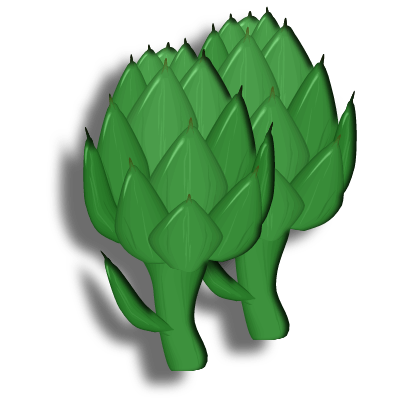 Artichokes are not always available. You can find them in a few states and artichoke season is short in most of them. In Massachusetts and Virginia, artichokes are produced in August, and only in California, the period is longer (from February to June and from September to December).
| State | Artichokes in season |
| --- | --- |
| California | February till June and September till December |
| Maryland | August |
| Virginia | August |
Artichokes are one of the most amazing and photogenic vegetables. They appeared in many paintings, writers glorified them in their works, and in general – there are many delicious dishes made from artichokes, even beautiful bouquets and not ordinary teas.
Artichokes nutrition facts
Artichokes are low in fat, but rich in fiber, vitamins, minerals, and antioxidants. They are especially high in folate and vitamins C and K and also contain important minerals such as magnesium, phosphorus, potassium, and iron.
This delicious thistle contains 60 calories and about 4 grams of protein – above average for plant-based food. Moreover, artichokes are considered one of the most antioxidant-rich vegetables.
Artichoke recipes
The artichoke in cooking is considered an aphrodisiac delicacy. It can be eaten both after heat treatment and raw (usually only young and fresh artichokes).
There are many recipes. It can be served as a separate dish or as a prepared one, as an addition to pasta, potatoes, legumes, and cereals. It is added to sauces, salads, casseroles, and pies. Hearts can be filled with meat or cheese, baked in the oven, or cooked in a sauce. Cook or simmer hearts for 20-30 minutes.
The youngest fruits can be eaten whole with leaves raw or half-baked. What we usually see on the market is already fully ripe fruits that require heat treatment. Artichokes with tough leaves of a brownish color are far from young fruits and usually, it's recommended to use only the core.
Look also at these fruits & vegetables: