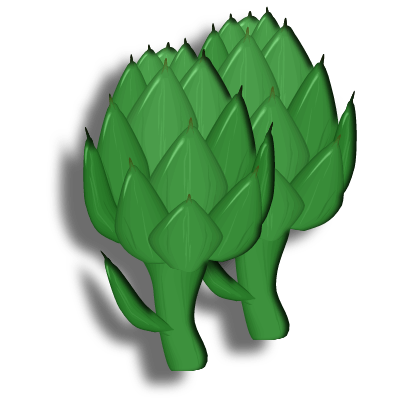 Artichokes are not always available. You can find them in a few states and artichoke season is short in most of them. In Massachusetts and Virginia, artichokes are produced in August, and only in California, the period is longer (from February to June and from September to December).
Want to know when are artichokes in season close by you? Please find the artichoke season for each American State in the following chart.
| State | Artichokes in season |
| --- | --- |
| California | February till June and September till December |
| Maryland | August |
| Virginia | August |
This vegetable is barely available throughout the year because the artichoke season is shorter than most vegetables. Artichokes are primarily grown in California, with a more extended season than most states. California has two seasons, with the larger harvest being in spring and the smaller harvest occurring during fall. Thus, artichokes are at their peak from February to June and September to December in California.
Artichokes are available only in August in states such as Maryland and Virginia.
Artichokes are generally delicious whenever prepared. But have you tried eating them during the season? When in season, these vegetables have a more complex and delicious taste. When prepared, they have a tasty aroma and are very nutty with a dash of tannic. That is because they are usually fresh from the farm and have not been stored for long hours under refrigeration.
Another advantage of eating artichokes in season is the low prices. They are usually more expensive during other times of the year, but there is a lot to choose from at the right time, hence the lower prices.
When choosing an artichoke in season, go for one with compact leaves, which are very tight.
Unlike other vegetables, it is ok to witness discolored leaves. That is usually a sign of freshness because it indicates they have been in contact with air recently. The leaves should also give a slight squeak when squeezed. However, you won't have to worry about freshness when buying them during the harvest time.
Look also at these fruits & vegetables: