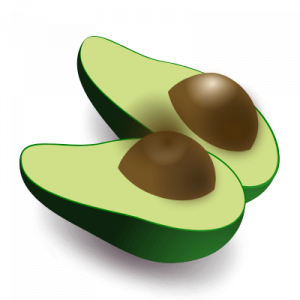 Although the great demand of avocados, it is being produced in a few states of US. California is the only state that supports round year avocado season, in Florida the avocado season is comparatively shorter – from June to January. But the shorter timeframe of the fruit production is in Hawaii, you can find it from November to January.
Below is a more comprehensive chart, which will help you to purchase avocados in the right season.
| State | Avocados in season |
| --- | --- |
| California | January till December |
| Florida | June till January |
| Hawaii | November till February |
Avocados are everywhere today. In big cities, there is hardly a restaurant where the menu does not include toast with fleshy fruit, or a supermarket where there are not even one of its varieties on the shelves. Avocado is praised for its taste and benefits, it has become a key player in the diet of vegetarians and now and then flickers in every second Instagram account.
Health benefits of avocado
Avocado has a huge healthy effect on almost every organ of our body. The exotic fruit helps the preservation of memory, reduces the risk of cardiovascular diseases, and all these thanks to the polyunsaturated fatty acids that make up its composition.
The benefits of avocado can also be noticed in the normalization of blood circulation and hematopoiesis.
How to eat avocado
Along with these health benefits that avocado can offer you, it is still very delicious and is being used in almost every snack. The easiest recipe is to cut the avocado in half, remove the pit, sprinkle with lime or lemon juice, salt, and sprinkle with freshly ground black pepper. Another tastiness is toast with avocado, feta cheese, and mint. In general, avocado toast is an ideal breakfast in five minutes. Anyways don't lose your chance to be in time for this fruit full of healthy advantages.
Look also at these fruits & vegetables: