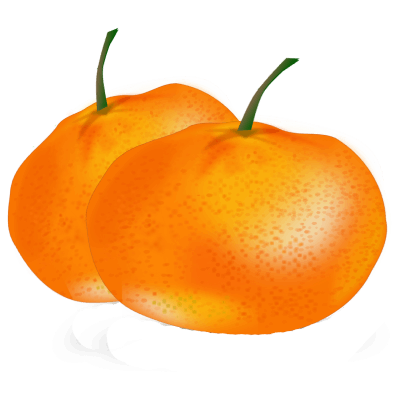 Most mandarins hit the shelves between September and April in Texas, California and Florida. They ripen in November and December in Alabama, Louisiana, Mississippi and Hawaii, which is why the fruit is usually called the "Christmas orange". The aroma of these fruits alone creates a sense of celebration, let´s check the mandarin season in detail in the following chart.
| State | Mandarins in season |
| --- | --- |
| Alabama | mid-October till mid-December |
| Arizona | January till March and August till December |
| California | January till April, November till December |
| Florida | January till May and October till December |
| Hawaii | January till April, September till December |
| Louisiana | January till February and mid-September till December |
| Mississippi | November till December |
| Texas | January till April and September till December |
Mandarins health benefits
Mandarins are a rich source of vitamins, antioxidants, and other nutrients. And since these fruits grow on trees, they do not contain heavy metals and radionuclides that can accumulate in the soil. Mandarins contain a lot of vitamin C, which is essential during the cold season. It activates immune cells, helping the body fight infections and viruses.
Mandarins contain fiber and they serve as a prebiotic that stimulates the growth of beneficial bacteria that improve digestion and restore the microflora of the gastrointestinal tract. The second helps intestinal peristalsis.
Thanks to the abundance of vitamins A and C, citrus improves skin condition. In addition, mandarins accelerate wound healing and fight premature signs of aging: wrinkles, dryness, and decreased skin elasticity.
How to eat mandarins
Most often, mandarins are used as an independent dessert. Nevertheless, ripe slices are often added to various fruit and vegetable salads, baked goods (for sandwiching cakes). Also, juices and fresh juices, ice cream fillings, and even some sauces and gravies are made from mandarin. Very often, cut slices are preserved frozen or dried.
Look also at these fruits & vegetables: