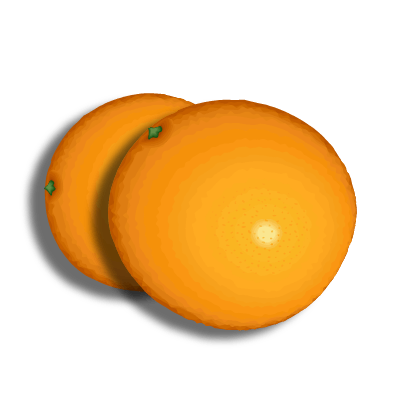 Orange is produced in a few American states for a very long season. Florida is the biggest provider, orange season there is from September to July. Some other states produce this fruit the whole year round, as Hawaii and California, or for long months, like Texas.
Want to know if oranges grow close by you? Please have a look at the following chart and if you get lucky, don't forget to bring home some fresh ones home.
| State | Oranges in season |
| --- | --- |
| Alabama | mid-October till mid-December |
| Arizona | January till March and November till December |
| California | January till December |
| Florida | January till June, September till December |
| Hawaii | January till December |
| Louisiana | January till February and December |
| Mississippi | January, November till December |
| Texas | January till April and September till December |
The most popular and widely consumed fruits, oranges are popular due to their natural sweetness, easy storage and transport, low price and because they are so easy to consume, include in our diet and digest. There are always oranges at home and I'm sure you can find a few other articles at home (from processed food to cosmetics) with orange essence or flavor. This is because it's the fresh sweet taste we are used to the most.
There are definitely more ways to include oranges in your diet than you can think of! Cakes, pies and more cakes! That's for sure, but you can also go wilder and add them to sweet and savory preparations. Last tip: An orange cumin vinaigrette will upgrade even the simplest salad.
Orange health benefits
Very easy to include in our house and our daily habits, meals and routines, oranges are known as the Vitamin C queens and also high in other vitamins such as Vitamin A. But there are further health benefits. They are good for your heart and prevent kidney stones. While not rich in iron themselves, they aid iron absorption, protecting against anemia. Because they contain antioxidants, they may prevent aging and developing cancer.
Look also at these fruits & vegetables: