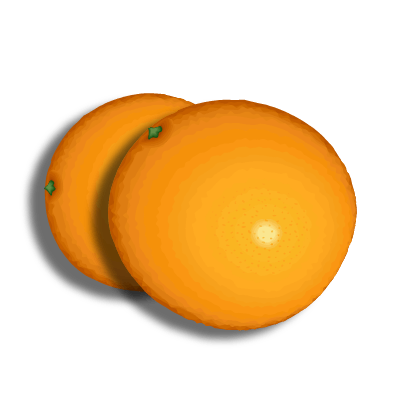 Orange is produced in a few American states for a very long season. Florida is the biggest provider, orange season there is from September to July. Some other states produce this fruit the whole year round, such as Hawaii and California, or for long months, like Texas.
Orange season in Alabama is from mid-October till mid-December.
Want to know when are oranges in season close by you? Please have a look at the following chart and if you get lucky, don't forget to bring home some fresh ones home.
| State | Oranges in season |
| --- | --- |
| Alabama | mid-October till mid-December |
| Arizona | January till March and November till December |
| California | January till December |
| Florida | January till June, September till December |
| Hawaii | January till December |
| Louisiana | January till February and December |
| Mississippi | January, November till December |
| Texas | January till April and September till December |
Oranges are one of the most delicious citrus fruits; they are very versatile and can be used in many ways. In addition, they bring back the long-left-behind summertime cheer in the winter. Then, of course, they come together with their citrus counterparts, but today, they are the main focus.
Some of the most common orange varieties in stores during the season include the Navel orange variety, the Bergamot, Hamlin, Clementine, Blood Orange, Mandarin Orange, Cara Cara Orange, Valencia Orange and the Seville Orange. These varieties are usually available throughout winter.
However, the season of orange varies from state to state. Some have very long seasons that might last as long as September to July. In other states, the range season lasts from November to June, while others might take a considerably shorter period, such as from October to January. Generally, the orange season lasts through the winter, excepting States like Hawaii and California, which produce the fruit throughout the year.
Just like any other fruit, oranges are best eaten in season. This is because, during the orange season, you are sure of top-quality fruit. You can also stumble upon rare and unique varieties such as tangelos.
Identifying a ripe orange is comparatively easy. The bright orange color is usually a good giveaway. In addition, good oranges are generally heavier than they look when lifted. That indicates lots of juicy content.
Another good reason for eating oranges in season is the low prices. Prices of oranges are usually lower when they are in season because of an increase in supply. This could help you save a few dollars.
Look also at these fruits & vegetables: