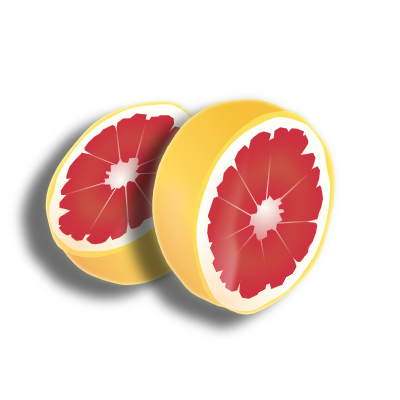 Grapefruit season in Florida lasts from September to May, while Texas produces this fruit from October, finishing in May too. Even longer seasonality, California provides stores with grapefruits all year round.
Want to know if grapefruits are produced in your state and when? Then check out the table below!
| State | Grapefruits in season |
| --- | --- |
| Alabama | mid-October till mid-December |
| Arizona | January till December |
| California | January till December |
| Florida | January till May and September till December |
| Hawaii | January till February, September till December |
| Louisiana | January till mid-March and December |
| Texas | January till May, October till December |
So fresh and dominant, you can not miss grapefruit's particular taste. This is one of the most distinctive fruits we eat, isn't it? Luckily, grapefruit season in our country is all along the year, although in not so many states (funny enough, the production is as distinctive as the fruit itself).
You can include grapefruit in your diet in different ways. Our favorite is the grapefruit curd, but there are some other sweet and savory preparations not to miss, such as the (several!) grapefruit chicken recipes. To finish with a family-friendly tip, it's recommended as a healthy dessert for kids, so they get less used to sweet tastes.
Grapefruit health benefits
Grapefruit is super healthy and I think most of us have consumed it a lot when trying to lose weight. But why all diets include it? Because besides being high in fiber and low in calories, it makes us feel full and helps to control our appetite (so it's highly recommended to eat it before a meal!). But besides this, there are some other health benefits. It's very high in vitamins to keep us strong all along with the winter and particularly this citric helps lowering insulin resistance, decreasing the chances of developing diabetes. Last but not least, it's a great snack after physical activity because it contains more water than almost any other fruit.
Look also at these fruits & vegetables: