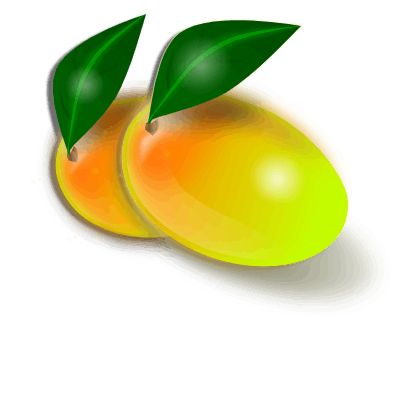 Mangoes' popularity is ramping up in America, making our country the biggest importer in the world (we get this fruit truly from all over the world). Therefore, we can get them the whole year round, right? That can be true, but if you like to eat fruits that didn't travel that long, June and July make the right mango season because many varieties ripe in Florida, California and Hawaii. If you are lucky to live in one of those states, you can get some from very close by! Please find the right season in the chart below.
Mango season table
| State | Mangoes in season |
| --- | --- |
| California | June till August |
| Florida | May till August |
| Hawaii | March till November |
There are very good reasons to make us all mango lovers. Health first, they are one of the best sources of vitamin A. As you could guess because of their orange meat, they contain high levels of vitamin C. Just a little tip, consider that they are very high in sugar, so you shall choose a more sour fruit if you are watching your carbs ingestion.
Mangoes are historically popular in India, where the mango chutney recipe comes from (and then imported to the west by the English before spreading all over the West). Mango chutney is arguably the most popular blend when it comes to sweet and savory dishes. But mangoes are gaining popularity in wraps too and combined with fried dishes. We may keep the memory of a tropical holiday, when we enjoyed them in any of our drinks, from our breakfast smoothie to our evening cocktail.
Look also at these fruits & vegetables: