With the arrival of autumn, most people sharply develop an unconditioned reflex of wrapping themselves in a blanket, non-stop drinking tea and listening to lyric music. This is natural – at least because it is cloudy outside, which means there is less vitamin D, the deficiency of which is associated with the development of melancholy.
Fortunately, many of the challenges and difficulties in transitioning from summer to winter can be dealt with food. Trying to figure out how to eat right in the fall, we have also prepared some useful and delicious recipes, which you can find below.
But first of all let's see why it is so important to eat seasonal and what happens in the fall, why do we need to change the diet? First of all, during autumn there are more cloudy days and less sun – and consequently less vitamin D, which means there is a risk of depression and stressful days.
Secondly, it is also very important to control the feeling of satiety in the fall, because we all suddenly become very unhappy and we crave sweets. This usually happens when a person is not satisfied with his diet: he eats, but does not receive enough nutrients. Therefore, the brain begins to look for other types of food that could fill the emotional need for satiety. And secondly, we want more food, because it gets cold, and from processing food, some of the energy is dissipated in the form of heat. So we eat to keep warm.
So you might ask yourself, what products should you focus on?
It is advisable to include seasonal vegetables, such as pumpkin, in the diet, and it is better that they are colorful. This is important not just because it is more fun: the fact is that every vegetable has a substance that colors it, and they greatly affect the body at the molecular level. For example, tomatoes are red because of the lycopene molecule, a very useful antioxidant that prevents aging and colon cancer. Foods with lycopene in the composition are best eaten in processed form, and not raw: tomatoes – bake or make sauces.
Pumpkin is the main character of the fall season, and if there is an opportunity to freeze it to stew in winter or early spring, this is definitely worth doing. Pumpkin is rich in beta-carotene, an antioxidant that minimizes inflammation in the body, improves mood and protects against respiratory and viral infections. And pumpkin has a lot of fiber, which makes it very useful for micro flora. In general, the more varied vegetables you have in your diet, the better.
And now it's time for some delicious advices, let's go see how you can make interesting your diet.
Pumpkin baked with Provencal herbs and garlic.
This is for real foodies, as not everyone would like compatibility of pumpkin and garlic. You need the following products: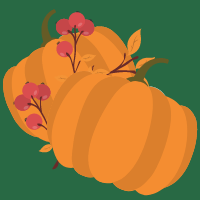 1 kg of pumpkin pulp;
2-3 cloves of garlic;
salt – it's up to your taste;
1½ teaspoon of Provencal herbs;
2 tablespoons of vegetable oil.
Just cut the pumpkin into not too large pieces. Add chopped garlic, salt, herbs and oil to them and mix thoroughly.
Place the pumpkin in a mold and place in an oven preheated to 200 ° C for about 20 minutes.
Pumpkin-filled open pie
This is a fairly well-known traditional American dessert, very tender and fragrant. The typical flavor comes from various spices. For this tastiness you need:
Flour – 160 g
Butter – 100 g
Salt – 1/4 tsp.
Lemon juice – 1 tsp.
Ice water – 4-6 tbsp. l.
Pumpkin puree – 300 g (4 tbsp. L. With a slide)
Condensed milk – 200 g
Eggs – 2 pcs.
Salt – 1/4 tsp.
Ground cinnamon – 1/4 tsp
Ground nutmeg – 1/4 tsp
Ground ginger – 1/4 tsp
Ground cardamom – 1/4 tsp
To decorate you need pumpkin seeds (or cinnamon sticks).
Pumpkin fries in the oven with parmesan and paprika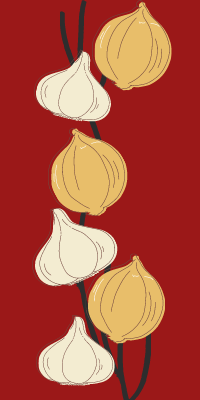 This is a very good snack for fast food lovers. Here we go, you need:
800 g pumpkin pulp;
2 teaspoons cornstarch
2 tablespoons of vegetable oil;
½ teaspoon ground cayenne pepper;
1 teaspoon paprika
1 teaspoon dried garlic
salt to taste;
a small piece of parmesan;
a few sprigs of parsley.
Here are some interesting, colorful and healthy recipes, also seasonal which is definitely the most important thing to focus on while cooking. Remember that the food you eat has a direct connection to your mood and to your health.