Christmas is the most favorite holiday of most adults and children because on the night of December 24th to December 25th, real miracles happen!
With impatience, excitement and joy, people await the onset of the solemn night. Preparations for the holiday begin in advance, and by the end of December, city streets are already sparkling with lights, and in every house there is a decorated Christmas tree.
A festive atmosphere reigns everywhere: in homes, shops, restaurants. A pleasant Christmas' mood covers everyone without exception. People go shopping in search of gifts for their friends and family, choose the most beautiful outfits and think over the festive table menu.
Each country has its own Christmas traditions, however there are several holiday customs that people all over the world observe, such as gathering with the whole family, raise glasses of foaming champagne, make a wish with family and friends, sit at the festive table, decorate the house, give gifts. What a Christmas without gifts.
And of course there is no family that does not take Christmas' table seriously. There are different delicacies on the tables, and what is interesting is that each nation has its own dishes, for example, in every house in England, there is a sweet dessert on the table made of flour, candied fruits, lemon zest, apples, raisins, nuts and spices. The dish begins to cook a month before the celebration!
Or in Austria, strudel is prepared, this is a traditional dessert that takes its pride of place on the Christmas table. It is usually served with ice cream and is beautifully garnished with nuts, berries and syrup. People love to cook turkey for various holidays in the United States of America, and the New Year is no exception.
But with all these tasty dishes, everyone should remember that eating healthy is the key to staying healthy. Indeed, Christmas is one of the best and loved holidays, but our health is more important, so here I would like to share some useful recipes, that you can use while decorating your festive table. Let's go.
Mushrooms stuffed with minced pork and vegetables
Quickly fry the mushroom caps until soft, then fill them with minced pork, spinach, and parmesan cheese. Just a few minutes in the oven and a savory snack is ready. For cooking these amazing Christmas snacks you need the following ingredients for the recipe: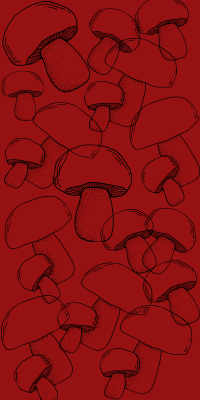 1 tbsp. l. olive oil
24 pcs. large gourmet mushroom caps, cut off the legs, wipe with a wet towel, and set aside
Salt and pepper
Stuffing filling:
1.5 tsp. extra virgin olive oil
340 gr. minced pork with your favorite spices
1 (300 g) pack of chopped and squeezed defrosted spinach
1/3 tbsp. grated Parmesan cheese or 2 handfuls of Romano cheese
4 minced garlic cloves
20 pcs. finely chopped mushroom legs
1 stalk of chopped celery with leaves
1/2 small finely chopped onion
1/2 small chopped bell pepper without seeds
3 slices toasted and buttered white bread, cut into squares
Shrimp with pineapple wrapped in bacon
Wrap the pineapple shrimp in bacon and fry until crisp, a great sweet and savory snack. For this interesting and delicious dish you need;
12 large shrimps
A quarter of fresh pineapple sliced or 400 gr. pineapple slices canned in their own juice, but without juice
6 slices of bacon, cut in half
12 toothpicks
Preheat a skillet over medium-high heat. While holding the shrimp, place the pineapple slice in its natural curve, and then wrap it in a slice of bacon. Secure the resulting roll with a toothpick. Do the same for the rest of the shrimp.
Place the shrimp in a skillet and cook for three minutes, or until the bacon is crispy and the shrimp is browned.
Christmas cookies with predictions
This is a real magic on a Christmas day, make your family and friends appear in a fairy tale and cook these delicious and enchanting cookies. For the sugar cookie dough you need:
2 and 1/4 tbsp. flour of the highest grade + additionally for sprinkling the work surface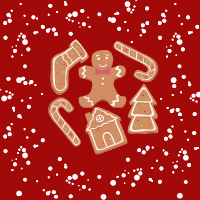 1/8 tsp soda
1/8 tsp salt
1 tsp vanilla extract
1 large egg
165 gr. butter, room temperature
0.5 tbsp. granulated sugar
1/4 Art. icing sugar
Additional equipment: 10 cm. a cookie cutter in the shape of a champagne glass(or your wanted shape); 2 pastry bags; 2 round piping bag tips (2mm)
For decoration;
450 gr. (about 3.5 cups) powdered sugar
2 tbsp. l. dry egg white
1 tsp vanilla extract
gel food coloring, for coloring glaze
food felt-tip pen, for decoration
pastry sprinkles, for filling cookies
white decorative sugar, if required
Plus all these, write cool and inspiring predictions in a small paper and put in your cookies. Make your friends know what happiness means!