Healthy eating, nutrition and sticking to the right diets are essential things that contribute to healthy living. However, observing all the rules and guidelines for healthy eating can be challenging. Therefore, we will give you the five best podcasts for a healthier body you shouldn't miss. These nutrition podcasts have unparalleled content, and they might be what you need in your journey towards healthy living.
Top nutrition podcasts
The Simply Vegan Podcast
Delicious Ways to Feel Better
Eating for Health
The Peter Attia Drive Podcast
Berg's Healthy Keto and Intermittent Fasting Podcast
The Simply Vegan Podcast
The Simply Vegan Podcast will guide you towards a healthy, plant-based lifestyle. This podcast has tons of factual information proven and based on science.
It is one of the most outstanding go-to resources on the vegan lifestyle as it inspires and educates at the same time.
You will listen to several guests, ranging from top vegan chefs, vegan lifestyle experts, influencers on herbalism, weight loss advocates and known nutritionists.
This podcast also offers information on the best places to acquire products and plant-based supplements.
Delicious Ways to Feel Better
Hosted by Ella Mills, Delicious Ways to Feel Better covers various topics revolving around health and nutrition. She talks about skincare, environmental issues, exercise, mental health, gut health and veganism.
Ella Mills does not, however, handle these topics and issues alone. She brings over expert guests who give insider perspectives on them. Ever wondered why you cannot sleep when stressed? Join Ella mills and get to know why.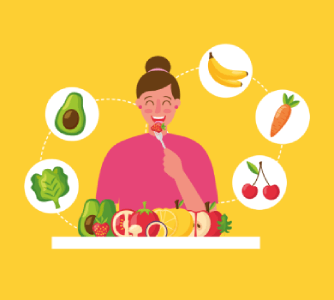 Eating for Health
Dr Harriet Holmes provides lots of advice and tips on diet and the benefits of Eating for Health. She is an accomplished medical doctor, a registered nutritionist, a best-selling author and a lecturer in nutrition with vast experience in her field.
Dr Holmes talks with various guests about several issues surrounding healthy eating, nutrition, and maintaining a healthy diet.
The Peter Attia Drive Podcast
This podcast addresses the intricacies of intermittent fasting. It is hosted by Peter Attia, a famous Stanford, John Hopkins and NH-trained physician specializing in longevity, wellness, and human life extension.
In The Peter Attia drive podcast, Attia invites and interviews various accomplished guests who talk about the extension of human life and well-being. Other topics include the dangers of poor sleep, metabolic effects of fructose, new cancer therapies and memory consolidation.
Berg's Healthy Keto and Intermittent Fasting Podcast
This podcast is hosted by Dr Eric Berg, Dc, who majors in healthy losing weight and getting fit in general. The doctor has authored books on body health, and his best-selling work, The New Body Type Guide, has proven to be actionable and knowledge-filled. In addition, he is an expert in Ketogenic dieting, intermittent fasting, and weight loss.
Berg discusses these topics on his podcast and holds various seminars. He has held more than 4800 seminars on health-related issues, which you can find on YouTube, Instagram, Facebook and Dr Berg's Healthy Keto and Intermittent Fasting Podcast.
As much as they are not the only shows you can find in Bestpodcasts.co.uk touching on healthy eating, these five podcasts are factual, scientific and driven by real professionals. Do you already have your favourite healthy eating podcast? Please share it with us!